Improved seed quality thanks to innovative testing methods
Well-positioned and internationally active – first-class seed quality is the basis for a good crop. We want to be sure that we supply our customers with only the best seeds. This is why we subject our seed to test methods, which we develop ourselves in many research projects with partners and European seed quality research institutes.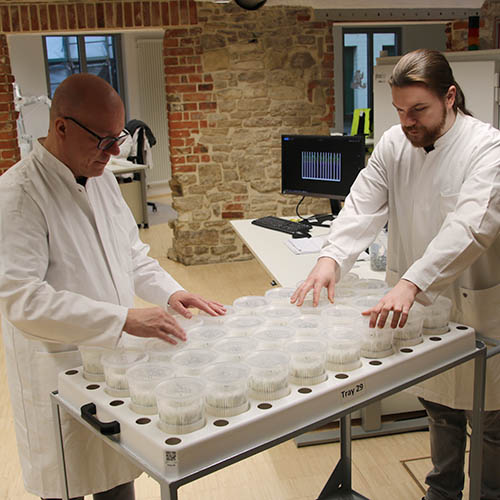 Our analysis procedures use a wide range of techniques, including two-dimensional X-ray images, micro-computer tomography, laser light-sectioning and near-infrared spectral measurement (NIRS). We see ourselves as being on a successful innovation course today and in the future.

We look at the field
Strube's statements about its sugar beets can withstand scientific investigation. Based on various tests, we investigate how well the predictions on the germination and growing capacities from our lab tests are reflected in reality. We know the influencing parameters. And we can therefore continue to improve the quality of our seeds.
Our scientific curiosity reaches beyond seed quality research. We are always looking for new approaches to optimise operations and we participate in various research projects.