Seed with the best assets
For their agricultural success, farmers worldwide depend on their access to seed that will perform well, even under highly individual regional conditions. We believe that we can contribute. We want to offer the farmer only the best seed. Seed that meets his needs perfectly.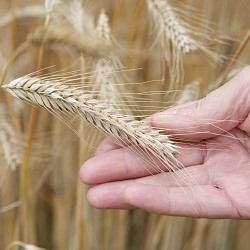 Sowing and harvesting
Agricultural partnership of equals
We are working hand in hand with the people who rely on the excellence of our products - the farmers. 256 varieties make up our diverse product range. With this solid foundation we can reach our common goal: maximum yields that show the best quality.