In view of the requirements imposed on agriculture by climate change, the growing world population, and the increasing shortage of resources, we as seed company Strube are shifting our focus. Under the name of VisionBlue, we are concentrating on all projects and campaigns that have to do with resource-saving growth. The aim is to establish a form of sugar beet cultivation which is profitable and sustainable under altered framework conditions at the same time.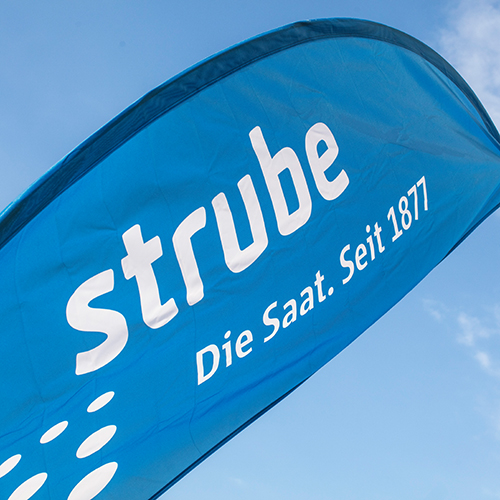 But it is not only increasing regulations and bans that make the profitable cultivation of cultivated species more difficult. The constantly changing climate and extreme weather conditions also present new challenges for many farmers. In addition, the progressive loss of the effect of crop protection products and the associated increase in diseases is not an optimal condition for successful agriculture. Due to pathogens are becoming increasingly resistant, which in turn increases the demands on breeding as tolerances become necessary more quickly.
The numerous and sometimes contradictory requirements on agriculture can be depressing and have also led to an outcry in our sector. As a plant breeding company, we have been asking ourselves many strategic questions in recent months: How will our customers work with our products in the future? How can we help our customers to achieve resource-saving and economically successful cultivation with seeds from our company?
"When the wind of change blows, some build walls and others windmills", says an old Chinese proverb. We have decided to choose the last option. From many questions, we developed goals and a corporate strategy, which we call VisionBlue. We want to make sustainable and resource-saving cultivation possible - to achieve this, we must do the right things now.
All blog posts about VisionBlue