What's new at Strube? From events over field days through to new product developments, here you will find all news about our products and the company.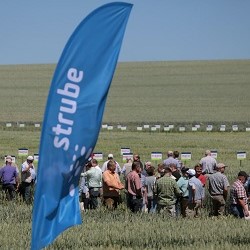 wilson and clemens are Strube's new sugar beet varieties
On February 7th 2019, the Federal Plant Variety Office approved two new sugar beet varieties for the Söllinger seed company Strube after two years of testing.
Strube - Making of: the Marley-bus
For the Field Day season 2018, our new eye-catching Marley bus is at the ready to surprise our customers in the coming months on field days and events.
Press Contact
Strube D&S GmbH
Communication & Marketing
Hauptstraße 1
38387 Söllingen
E-Mail presse@strube.net