What's new at Strube? From events over field days through to new product developments, here you will find all news about our products and the company.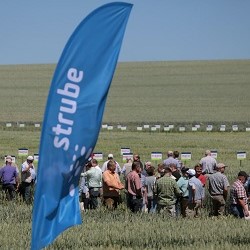 Strube - Making of: the Marley-bus
For the Field Day season 2018, our new eye-catching Marley bus is at the ready to surprise our customers in the coming months on field days and events.
Press Contact
Strube D&S GmbH
Communication & Marketing
Hauptstraße 1
38387 Söllingen
E-Mail presse@strube.net