Strong partners. Strong products.
The best is only just good enough for us. Only a certain portion of the harvested seed fulfils our quality requirements. After harvesting, we select high-quality seeds according to high quality standards and condition these precisely in various processing stages. This allows us to ensure that the genetically defined performance of a variety can be achieved in the field.
The quality requirements posed by the processing industry on the contracting farmers are extremely high for green peas and sweetcorn. Thanks to the close collaboration with our partners for breeding - Crites Seed for peas and Snowy River for sweetcorn, we are able to meet these requirements. As an exclusive sales partner, we offer our customers high-yielding varieties with excellent genetics. We assure the multiplication, conditioning and packaging of the seed on-site. This allows us to guarantee the best prerequisites for an optimum crop.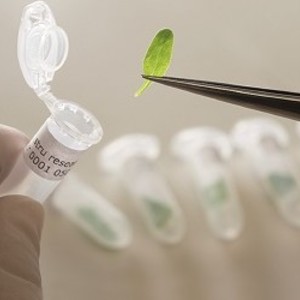 Seed is a natural product: climate, cropping technology and genetics can cause the seed to be immature and incapable of germination. Through various processing stages under high quality standards, we will select only the best part of the seed crop, which is then sold to our customers. Up to 3.000t of beet seeds are conditioned annually with maximum precision in Söllingen. Only 20% of the original cleaned material will meet our quality stan-dards and be further processed for the market. As a result, our customers receive consistent and homogeneous lots of our varieties with excellent performance. The seed that is not used commercially is marketed as animal feed.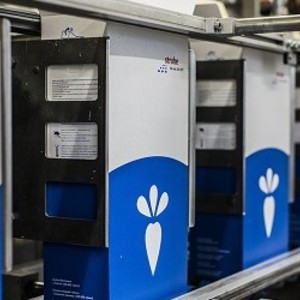 Pelleting
The pelleting of Strube sugar beet seed is performed according to the customer's individual requirements. We can rely on our partners' invaluable expertise in pelleting technology. They will also treat the seed with fungicides and insecticides according to the specific requirements.

Processing
We are among the market leaders in the conditioning of different crops. At our location in Schlanstedt, we carefully condition wheat, barley, triticale and peas. To ensure purity, the pre-basic and basic seed of our wheat varieties is conditioned in Söllingen. We also have the largest rye conditioning plant in the Saaten-Union Group and, with very high throughput, have conditioned 5.000 t of rye seed at short notice.
Optimal field conditions during seed growing are the basis for excellent seed quality. The "mother seed" is supplied by our partner Strube Research. Local partners then multiply the seed in France (Provence) and Italy (southern Po valley, Tuscany). The Mediterranean climate is particularly well-suited for seed growing. We can ensure topmost quality because the conditioning and testing of the "mother seed" is performed according to our standards in Söllingen.