BlueBob – mechanical weed management by robot
We started the BlueBob project early to develop an alternative to chemical weed control. To realise this project, we initiated a cooperation with the Fraunhofer Development Center X-ray Technology EZRT and Naïo Technologies, the leader in agricultural robotics solutions. The aim of the project is the development of an autonomous mechanical weeding robot in sugar beets. The first prototype of the BlueBobs was already presented in 2020 and the second prototype of the BlueBob is already weeding on the sugar beet fields this spring.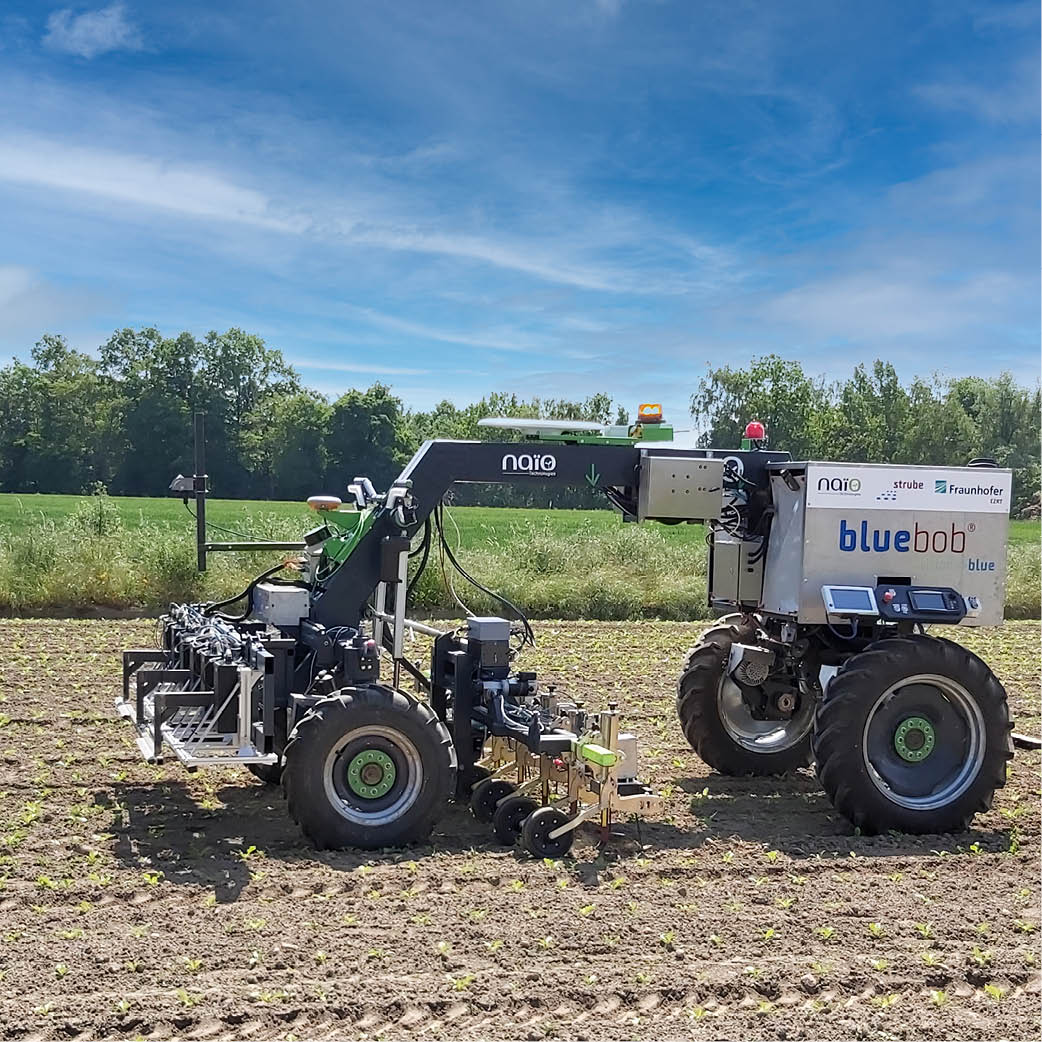 But we came up with this idea not only because it would make sense to do it now. For a medium-sized company such as we are it is important to invest in the future in a far-reaching and sustainable method, but without risking any economic adventures.
In our seed quality research department, we have been working with algorithms and artificial intelligence for a long time. With the PhenoTest, for example, we have already developed an automated germination capacity and driving force analysis, and with the PhenoBob we have a robot in use that carries out field emergence counts and phenotyping of sugar beet. Thus, we have already developed important elements that are also necessary for the weeding robot. Therefore, the project idea did not seem particularly abstract to us, but realistic and feasible.
The BlueBob will make an active input to sustainable agricultural methods that are in line with current social, environmental, and economic expectations. In this blog we will take you on a journey and report, among other things, on the progress of the project "autonomous weed control" and give you the opportunity to actively follow the BlueBob development processes. You can look forward to interesting articles and posts.
All blog posts about the BlueBob